GCUC came in China's sharing economy hub of Shanghai last November with the aim of opening up new frontiers in the name of openness and sharing. Now, one year later, GCUC China has arrived again.
GCUC recently confirmed that 2018 GCUC China is scheduled to take place again this September with the theme: Work Better, Work Smarter. Different from previous years' incarnations, GCUC China will take place in three host cities this year, namely, Chengdu, Qingdao and Shanghai. All events are sponsored by GCUC, and organized by People Squared (P2), Chengdu-based space services provider Walnut and innovative Qingdao-based incubator Chanceland. The Chengdu event will be held in Shaocheng Audio-Vision Cultural Industrial Park from August 31st to September 1st and includes a training camp, coworking space tours and a summit. It is said that this year, GCUC China will cross more borders across different sectors than ever before.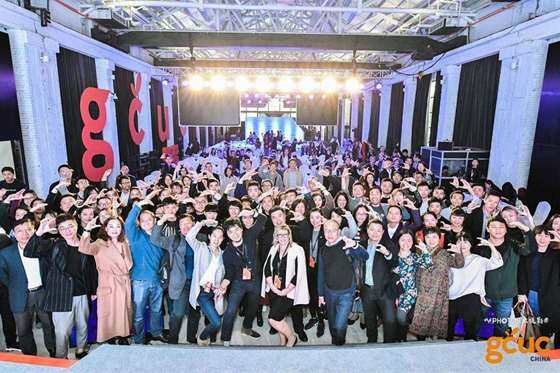 The theme of "Work Better, Work Smarter" focuses on optimizing and upgrading traditional work methods. This year, GCUC China will take entrepreneurial spirit and teamworking style of coworking spaces as a basis and look to extend concepts to leisure time and hours outside of work. The event's summits will incorporate aspects of lifestyles related to coworking spaces, real estate, entrepreneurship and design. New lifestyle trends related to fashion, music, entertainment, new retail and other fields will bring a more in-depth perspective on coworking space models that represent a growing trend for young Chinese people going forward.
In 2018, GCUC CHINA will show the world the innovative model of coworking spaces + lifestyle that young Chinese people will experience in the future.
The Chengdu event will use Walnut, a pioneer in new lifestyles in western China, to bring together people from all walks of life to participate in the coworking sector and to contribute to the future models and lifestyles. Shaocheng Audio-Vision Cultural Industrial Park represents the core of an area often referred to as Chengdu's Silicon Valley. The park is located on the old site of Sichuan Radio and Television Station and it retains its heritage of film, music and digital entertainment. The site boasts a park concept with an atmosphere that "retains memories and inspires creativity", while creating a space for the convergence of Chengdu's old film sector and the new generation.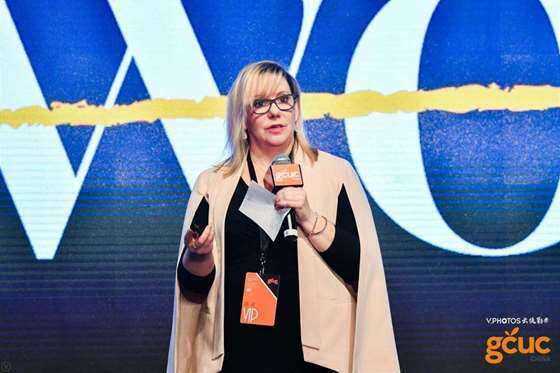 GCUC is the world's largest coworking space industry summit. Attracted by China's original coworking space brand People Squared (P2), the event came to the country for the first time in 2015. GCUC China assembles domestic and international coworking brands and leaders from related industries to discuss the future trends for the sector as well as changing lifestyles in China.
---
People Squared (P2)
Founded in 2010 by Bob Zheng as China's earliest coworking space brand, P2 operates close to 30 spaces covering Shanghai, Beijing, Shenzhen, Ningbo, Hangzhou, Chengdu and other cities, serving more than 600 companies and 30,000 members. The firm has cooperated with major names such as Youku Tudou, Taihe Music Group, Gorilla Convenience, ReadSense AI, China Accelerator, XinCheJian, and Fotoplace. P2 is a pioneer in crossing borders between coworking spaces and other sectors and industries. P2 has cooperated with many high-quality partners including Google for Entrepreneurs, Alibaba, Baidu, Vanke, Taihe Music Group, Beijing Guohua Real Estate, and Shanghai Industrial Urban Development Group. The brand has overseen the transition from simple spaces to complex hubs rich in content through the creation of a community atmosphere.
Walnut
Founded in 2015, Walnut is a space services provider with technology at its core. A cutting-edge coworking space brand in western China, it currently operates four locations covering 18,000 square meters, and is home to more than 300 companies and 2,800 people. After three years of deep cultivation, Walnut aims to advance and strive for progress in the exploration of R&D and operations. Walnut's independently developed Spaces Force system is based on intelligent management thinking and provides standardized software and hardware services for future space management.
Chanceland
Founded in 2008, Chanceland is one of China's earliest innovative incubators. It is also the earliest practitioner of coworking spaces in the country. The incubator secured more than 500 million yuan in B-round financing and adopts the "Space Service + Financing Direct Investment + Resource Link" 4.0 Accelerated Empowerment Service Model to promote the development of new technologies in science and technology as its main direction, with the main goal of introducing and cultivating high-quality enterprises, and high-quality enterprises and teams at different stages. The project provides custom incubation and a full range of acceleration services.
| | | | |
| --- | --- | --- | --- |
| Type | Sales End | Price | Quantity |
| One-day Ticket | 2018-09-01 17:30 | $199 | |
| Three-event Pass | 2018-09-01 17:30 | $988 | |
| Space Tour+Training Camp | 2018-09-01 17:30 | $199 | |
| Two-day Pass | 2018-09-01 17:30 | $550 | |
| One-day Summit+Dinner | 2018-09-01 17:30 | $450 | |